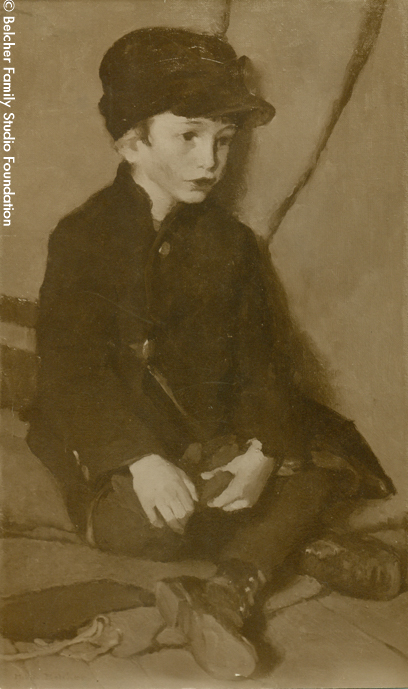 Philip Rivers; Pittsford.
Bought by Dr.Whiting, NY. 1909. HB was paid $135. Exhibited Spartanburg, S.C., Columbia, S.D., National Academy of Design, 1908; Pennsylvania Academy, 1909. Bought from Sothebys by Susan & Bruce Lueck of Chicgo through dealer Franklin Riehlman of 6026 Liebig Ave., Riverdale, N.Y., 10471. Purchase, The Estate of Brooke Russell Astor, 2020, by the Metropolitan Museum of Art; on exhibit 2022 in the Ashcan artists installation.
oil portrait
canvas
30 × 18 in. (76.2 × 45.7 cm)
1908
Listings
BB's Listing. Photo by Juley #8 in Pittsford Archives.
466