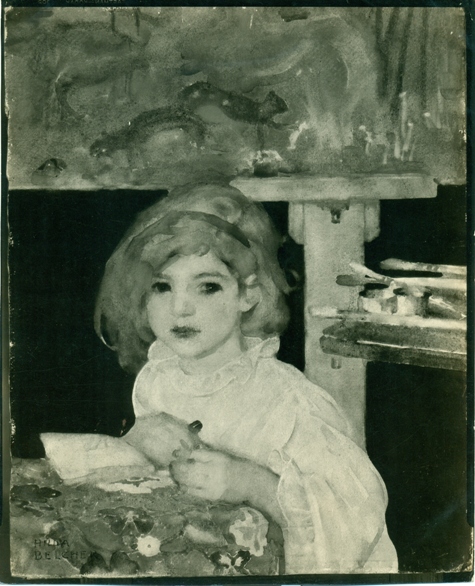 Winifred Hunt
HB was paid $300. May, 1935 by High Museum. Hudnut Prize, $200., 1915, American Watercolor Society. $25. Barney Prize, 1916, Newport,1916. Over next twenty years, shown in 32 exhibitions all over, Texas and Chicago eastward, including seven in New York City. Fleming Museum exhibition 94 & their annotated checklist with slide.
watercolor portrait
paper
16 x 20"
1915
See_Also
American Art Review Aug-Sept.'94, article by Janie Cohen with color reproduction.
Listings
BB's Listing. Photos by Juley & ?, #37, Pittsford Archives.
648